What is 3GPP? Why 3GPP Exists?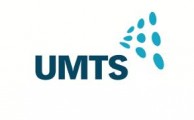 3GPP stands for 3rd generation partnership project. 3GPP combines six telecommunication standardardization groups (ARIB, ATIS, CCSA, ETSI, TTA, TTC) to produce specifications and reports for different 3GPP technologies like 3G (UMTS), HSPA, LTE, LTE Advanced, etc.
3GPP has for technical specification groups. Those are Radio Access Networks (RAN), Service & Systems Aspects (SA), Core Network & Terminals (CT) and GSM EDGE Radio Access Networks (GERAN).
All technical groups meets four to six times every year to discuss and approve new 3GPP features.
The last meeting of the cycle of Plenary meetings is TSG SA, which also has responsibility for the overall coordination of work and for the monitoring of its progress.