---
It is always good to have some technology resources. The best way to learn a new technology is to look the overall architecture first, like the end to end communication interfaces, protocols involved, radio interface technology involved, etc. After knowing the overall system architecture one can start going into details of system nodes.
LTE is the latest technology to look into. So these are some of the most useful resources to start learning about LTE. All these posters are free, so you do not have to pay anything.
---
Free PDF Posters
LTE Poster from Alcatel Lucent
Alcatel Lucent are one of the top network solution provider. The LTE poster from Alcatel Lucent provides some details about bearer architecture, LTE security system, inter-networking of LTE with other 3GPP (UMTS and GSM) and non-3GPP systems. It also provides some basic information about different important nodes in the LTE systems like UE, eNodeB, Serving Gateway(S-GW), Home Subscriber Server (HSS), PDN Gateway (P-GW), etc.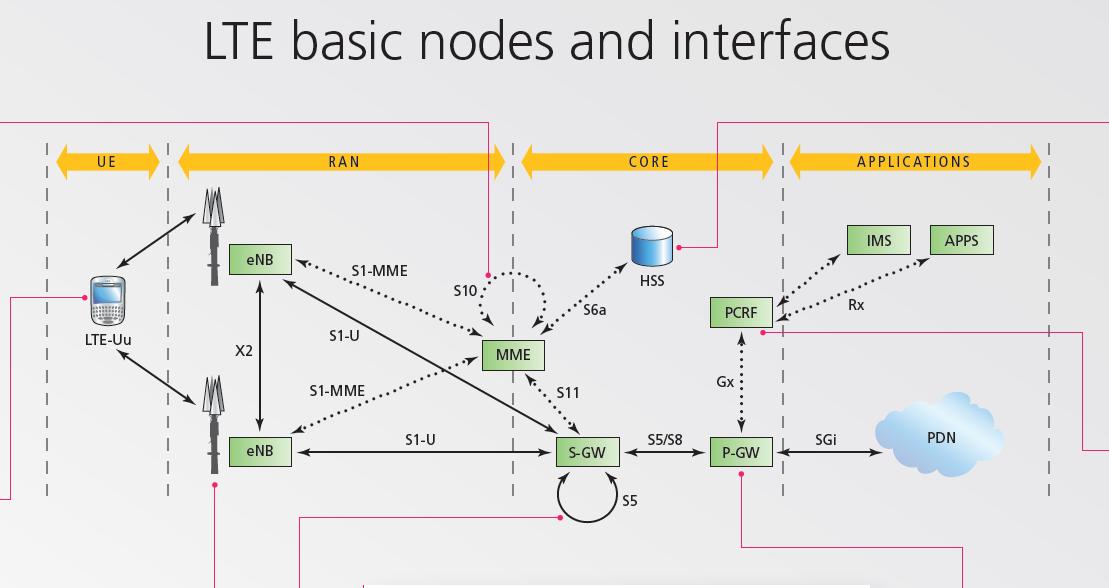 Download LTE Poster from Alcatel Lucent here:
http://www-lte.alcatel-lucent.com/locale/en_us/downloads/LTE_poster.pdf
LTE Poster from Nethawk
Nethawk is a simulator and analyzer company. The system poster from nethawk shows all the nodes in the system (LTE, UTRAN, GSM, Femtocell, PSTN network, CoreNetwork). It also gives the names of the protocols on different interfaces.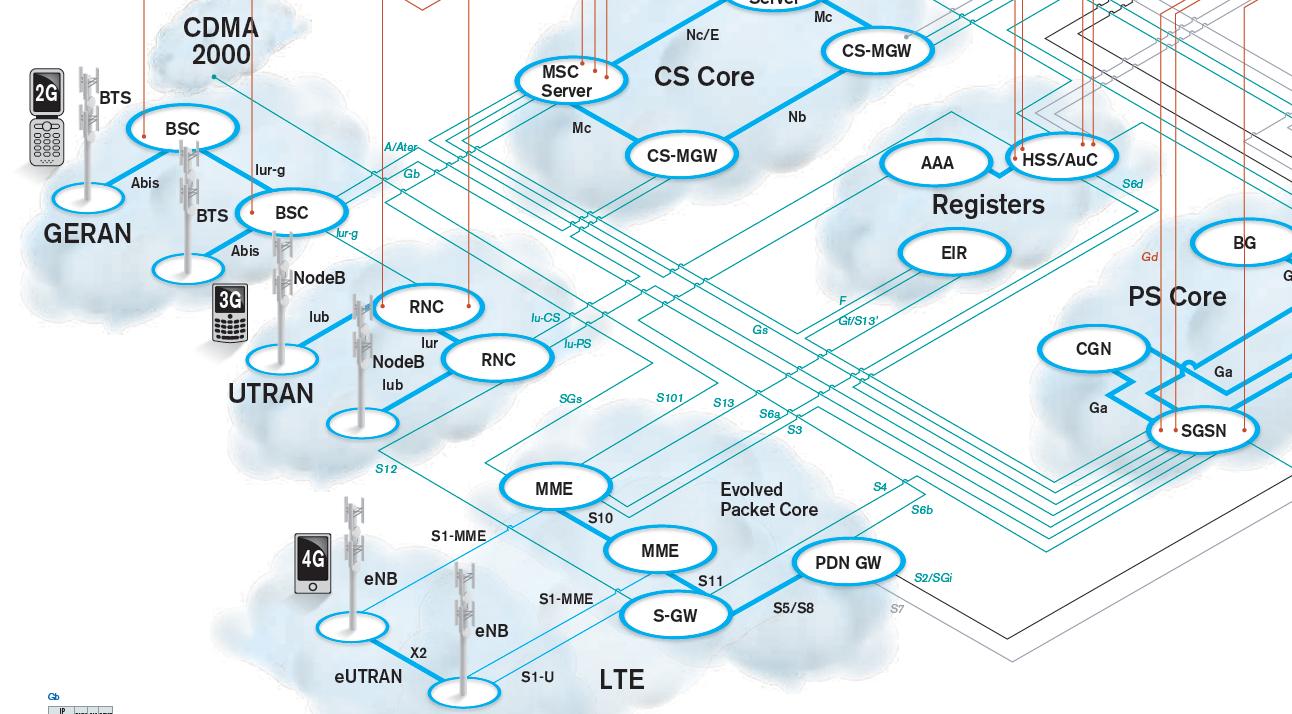 Download System Poster from Nethawk here:
https://www.nethawk.fi/services/image_bank/playground_pictures/EXFO-NetHawk-Reference-Poster.pdf
---
Free Posters (Printed Copy)
Apart from soft copies of the poster it is sometimes good to put a poster on a wall or in your cubicle to use to when required. Anristu and Agilant both are providing free Printed copies of LTE poster. Check the links below to order your copies.
https://www.anritsu.com/en-GB/Promotions/LTE-poster/registration.aspx
https://www.home.agilent.com/agilent/editorial.jspx?cc=AD&lc=eng&ckey=1326831-1-eng&nid=-11143.0.00&id=1326831-1-eng&pselect=SR.GENERAL
---