RRC Measurements Cheat Sheet (FDD) is a one page help guide. Cheat sheets are useful when debugging an issue or testing a test cases and you just need a quick look instead of going into the specification.
In this document we have recorded all the RRC measurements and the meaning of those events. Please let us know what you think about this.
If you have similar help sheet/cheat sheet which you have created and you want to share please send to us (contact@3glteinfo.com). We will publish those through 3glteinfo.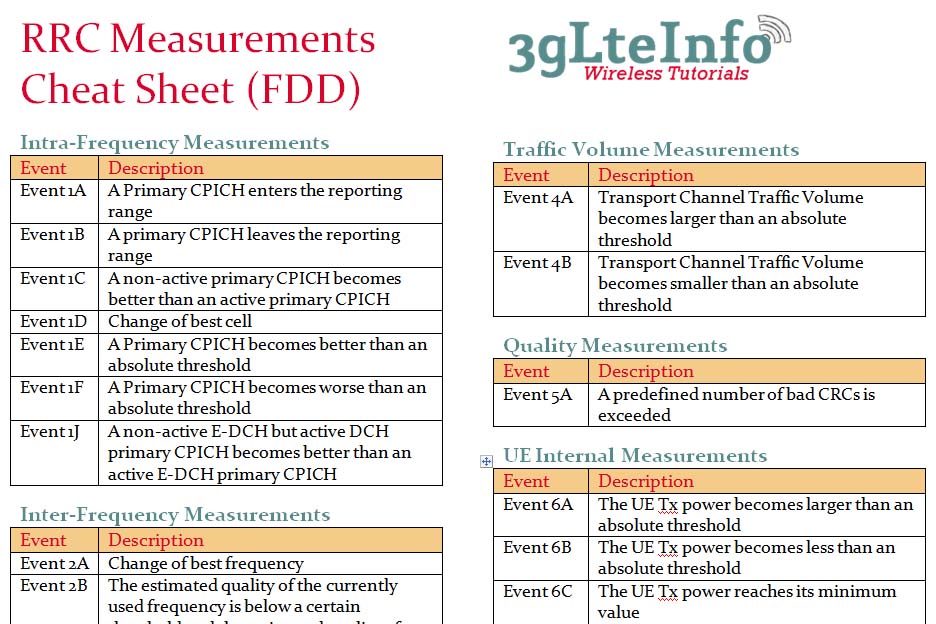 ---
Download Here

---