What is a suitable cell? What are the minimum criteria for 3G suitable cells?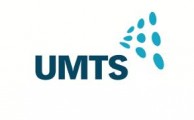 A suitable cell in UTRAN system is a cell on which UE can camp on and obtain normal services like voice call and packet call. If UE can not get normal services from the particular cell after camping then it is not considered as a suitable cell.
A suitable cell in 3G is part of either

the selected PLMN or
the registered PLMN or
a PLMN of the equivalent PLMN list

The cell is not barred as per latest system information
The cell is not part of forbidden location area for roaming
Cell selection criteria are fulfilled.
If the above criteria is not fulfilled then the cell may be a acceptable cell, barred cell or reserved cell.