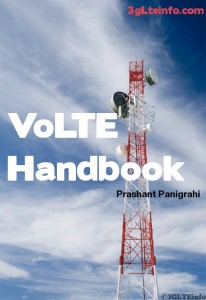 VoLTE Tutorial or Voice Over LTE course will help you to understand fundamental of next generation voice communication over IP network.
As we are moving forward from circuit switched based systems to all IP LTE network where every kind of packets are transmitted over PS network we will face various challenges to deliver simple services like voice call and SMS.
VoLTE or Voice over LTE is a technical solution to carry out voice call over internet protocol (IP) in LTE network.
To understand the topic clearly I divided the VoLTE tutorial into different chapters. Although you can skip one chapter and move to the next one, for beginners it is always advisable to read all chapters. This will help you to know all basic things about voice over LTE.
Here are the topics which I covered in the VoLTE tutorial.
VoLTE History and Timeline
VoLTE was developed because LTE did not have a circuit switched core to handle voice and other traditional CS services. In this chapter details of VoLTE history is discussed.
VoLTE Architecture
Long Term Evolution or LTE depends on IMS to deliver voice call as proposed in VoLTE. This chapter will provide detail information about VoLTE architecture. We will discuss different changes in User Equipment, Evolved Packet Core and also what are different entities in IP Multimedia Subsystem (IMS) to support VoLTE.
VoLTE Deployment
As LTE is an all IP network and there was no provision to provide CS based services it was decided that in the beginning to rapidly deploy LTE networks operators need to rely on various intermediate solutions. This chapter focus on these solutions which include CS Fallback, Simultaneous Voice and LTE (SVLTE) and  Single Radio Voice Call Continuity(SRVCC).
VoLTE Call Flow and Procedures
Detailed end to end call flow from mobile point of view. The focus is more on the fundamental of how registration happens and UE starts a VoLTE call.
SIP Requests and Codes
Session Initiation Protocol which is the most important part of IMS based VoLTE deals in request response mechanism. Also we will noted down all SIMP codes and their description for quick access.