Internet of Things is the buzzword and there is no doubt in that in one way or another we all are going to be part of the connected world where not only individuals but practically everything will be connected.
But the real question is HOW. Which technology will be the major backbone for this paradigm shift in wireless communication when neither voice nor data throughput become the primary concern, but connectivity. Can LTE solve the real world problems which will arise because of millions or even billions of connected nodes and individuals?
In a new study by GSMA it is estimated that IoT will drive the device connection density to the extreme, eventually reaching 200,000 connections per km². Which will generate a significant signalling load for the network if a connection oriented technology such as LTE is used. Along with that the new device to device communication puts new requirements for reduced latency, improved reliability, longer battery life for devices and more consistent user bit rates.
Future of Mobile/Wireless Computing
Mobile phone users worldwide 2012 to 2018 (in billions)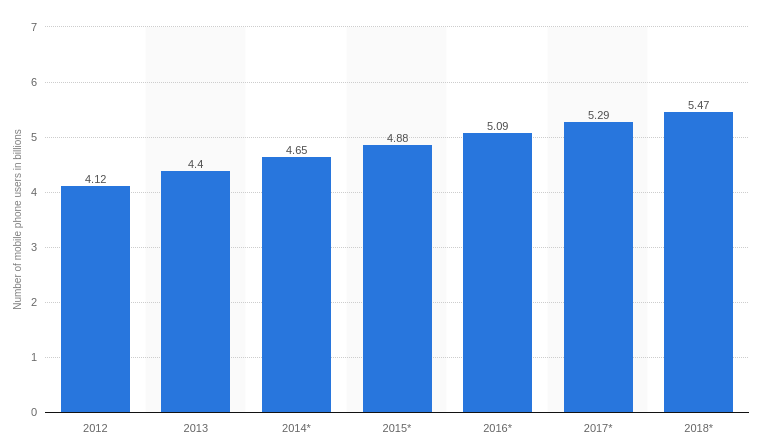 Global mobile data traffic from 2014 to 2019 (in exabytes per month)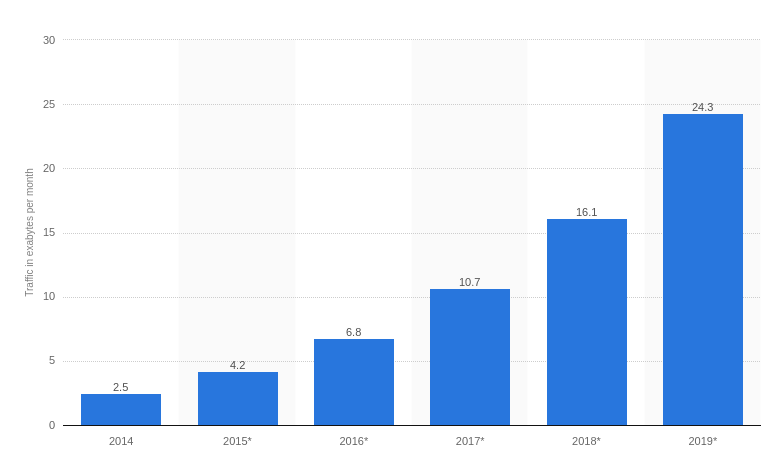 Internet of Things to Hit the Mainstream by 2020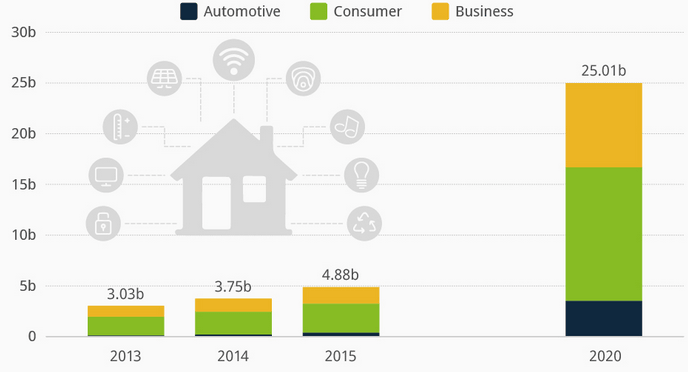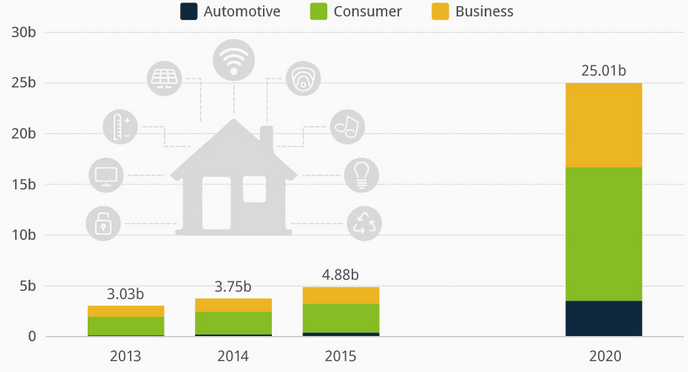 What is 5G going to offer?
Two major standardisation bodies, Next Generation Mobile Networks (NGMN) forum and the International Telecommunication Union-Radiocommunication (ITU-R) 2020 project are working to make the first draft of the next generation mobile technology.
The key proposed requirements for 5G are:
Device connection densities up to 200,000 devices/km2
Consistent user experience with bit rates of 0.1 to 1 Gb/s depending upon specific use case
Peak bit rates of 10 to 50 Gb/s
Latency reduced to as low as 1 ms for extreme cases
Device autonomy to enable devices to last days, weeks, months or years without recharging
Higher reliability and availability
Mobility up to 500 km/hr
Wider coverage
Why cannot 4G LTE solve IoT and future communication requirements?
When LTE was developed, its main idea was to provide better throughput to smartphones. Mobile data rate was growing and it was evident that people use their phones more for data communication than using it for CS based services.
The key features of LTE are
Better radio interface than 3G by using technologies like MIMO (Multiple Input Multiple Output) and Carrier Aggregation (CA)
Deployment of LTE carriers in unlicensed and shared spectrum
Heterogeneous Network (HetNet) improvement with Dual Connectivity (DC) and Coordinated MultiPoint (CoMP)
Enhanced interworking solutions for Multiple Radio Access Technologies (Multi-RAT), especially between LTE and WLAN
Improved coverage with in-band support for machine-type devices
The main question arises now, why 4G LTE can not be used to adopt IoT and future mobile communication? Why we need a new communication technology?
LTE Latency is 10 ms :- Mission critical services will require network latency as low as 1 ms, which is not possible with LTE as it takes minimum 10 ms delay. This delay is because of the error correction mechanism LTE uses for effective transmission of the data bits over radio network.
LTE is connection oriented:- With wide deployment of IoT the radio access network need to handle as many as 20,000 devices per square kilometer. If LTE will be used as the backbone, the network will be overloaded with a tremendous amount of signalling traffic. To reduce the signalling overhead, 5G system needs to be connectionless.
Quality of Service vs data throughput :- We have now reached at a stage where we need data throughput without affecting the Quality of Service. Many IoT nodes which need a constant QoS must be served with their needs.
New spectrum over 20 GHz:- Ongoing traffic growth in high density zones will eventually exceed what can be supported in the spectrum bands in which LTE was designed to operate, leading to a need for new radio access technologies optimized for new spectrum bands above 20 GHz.
New improved security:- With large scale IoT adaptation the network security also needs to evolve to handle a significantly large number of attached devices will encourage the adoption of more distributed solutions based on chain of trust using variable credentials.