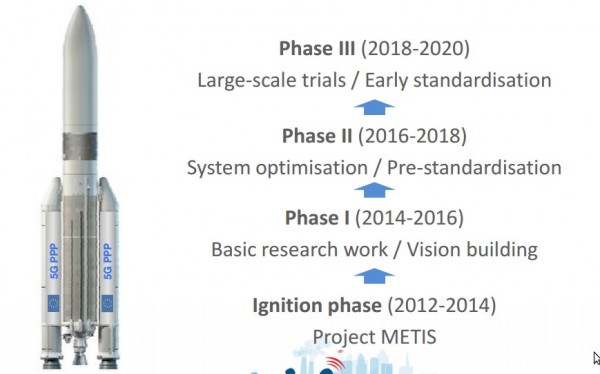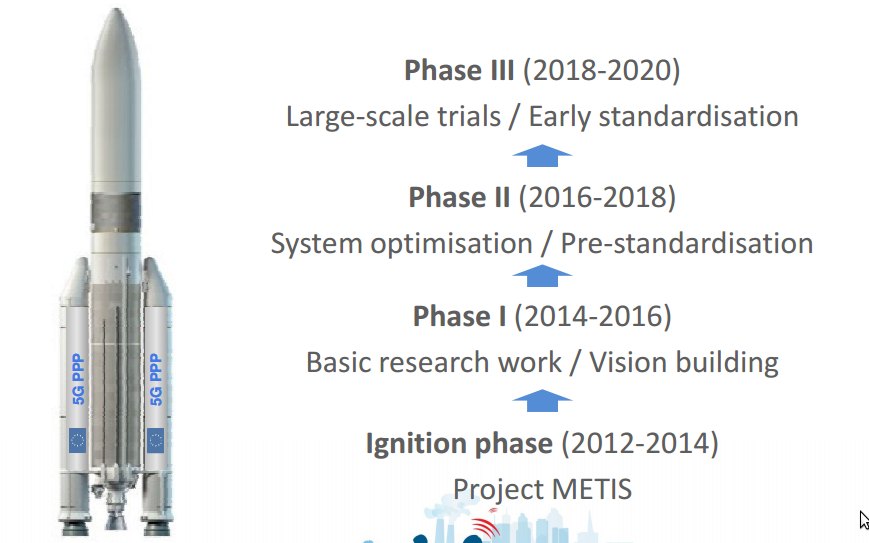 Mobile internet and in particular the wireless network will evolve hundred-fold in next ten to fifteen years. To cope with the changes ETSI Future Mobile Summit discussed how 3GPP systems will ensure future stability as the network copes with an explosive growth in complexity and usage.
With 3GPP providing the evolutionary framework for mobility, via its Releases of new functionality and features, the more radical thinking, at the Summit, came in the form of Research projects and some future focused industry initiatives, such as the WWRF, the METIS Project and the DVB Project.
In his keynote address, Mario Campolargo – of the European Commission – introduced a new initiative on research & innovation that will provide momentum to funded work on research. The 5G Public Private Partnership is being launched as a blueprint for the deployment of 5G, in the years after 2020.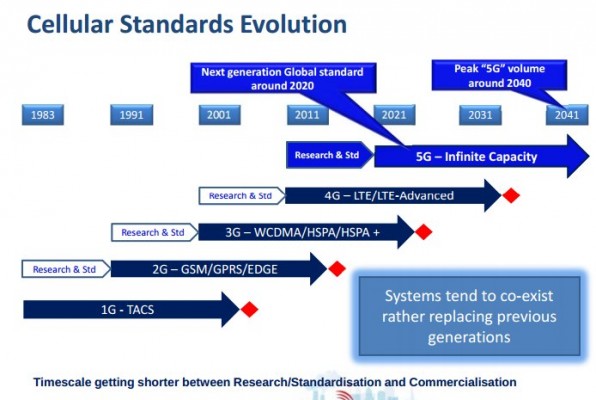 In summing up the Summit's main themes, the ETSI CTO, Adrian Scrase identified some certainties; "…traffic will continue to increase, connected devices will increase dramatically over time, new device types will significantly contribute to that increase (e.g., probes, sensors, meters, machines etc) and new sectors will bring new priorities (e.g, critical infrastructures)."
On the concept of 5G, Mr. Scrase reported that ultra-reliable 5G networks should, among other things, enable the tactile internet, the perception of infinite capacity and bring in augmented reality.
Here are all the presentations from ETSI Future Mobile Summit.
5G, the way forward!
Mario Campolargo, Director, Net Futures, DG Connect, European Commission

A new initiative 5GPPP, to accelerate and structure research & innovation."…Industry to co-create the "vision" and build global convergence by end 2015.

Who needs 5G?
Hans D. Schotten, University of Kaiserslautern

Long Term Evolution of LTE (linear evolution) or Something new (5G)?

Why 5G?
Rahim Tafazolli, Director of CCSR and 5GIC, The university of Surrey

Perceived infinite capacity, a new communication paradigm for 5G and Beyond

The 5G mobile and wireless communications system
Afif Osseiran, Project Coordinator of METIS

Explanation of 5G scenarios (selected) and examples of 5G technology components

Next generation wireless for a cognitive & energy-efficient future
Nigel Jefferies, Wireless World Research Forum Chairman

"New technology challenges: huge number of nodes, latency , energy efficiency, backhaul and over the air signaling design…May require a whole new approach to: physical layer, air interface and spectrum usage, resources management & optimization…"

3GPP Radio Access Network : Rel-12 and beyond
Dino Flore, 3GPP RAN Chairman

3GPP RAN has started a new innovation cycle which will be shaping next generation cellular systems

Spectrum for 5G, a big deal?
Jens Zander, KTH, Royal Institute of Technology

A World Divided – The coverage world versus the capacity world

Opportunities for TV services over future mobile networks
Nick Wells, Chairman Technical Module, DVB

Can broadcasters and mobile industry cooperate to define a new worldwide standard that will benefit both broadcasters and mobile industry?

3GPP core network & services evolution
Atle Monrad, 3GPP CT Chairman

Architecture evolution, More new nodes, CS-domain removal?, new ways of design of networks?

The impact of NFV on future mobile
Uwe Janssen, Deutsche Telekom, lead delegate to Network Functions Virtualisation ISG

The challenge for Operators, Suppliers and Standards Bodies

The tactile internet – Driving 5G
Gerhard Fettweis, Technical University of Dresden

3D Chip-Stacks & High-Rate Inter-Chip Communications, Monitoring / Sensing, Tactile internet – Latency Goals

Summit conclusions
Adrian Scrase, ETSI CTO, Head of 3GPP MCC

Includes the 'Standardization Challenges' raised by the Summit.