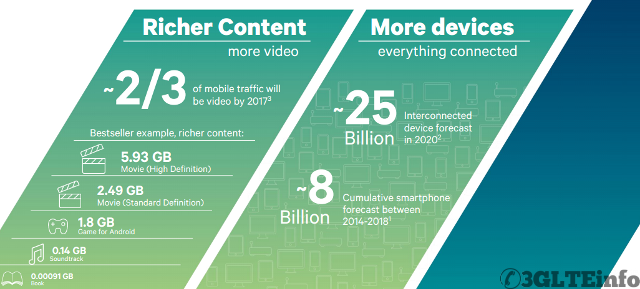 When the best data throughput of today becomes bad in couple of years and mobiles are used more as entertainment and file sharing purpose than voice call, we need new revolutions to achieve best data rate using existing technologies.
According to latest study by Qualcomm by 2017 two third of mobile traffic will be from video. There is also predictions that there will be 25 billion interconnected devices by 2020. So what is the solution to fix this data scarcity problem?
One of the solution is use many small cells which eventually works as WiFi hotspots. There may be unplanned deployments for both indoor and outdoor use.
Checkout this informative white paper from Qualcomm to understand the problem we are going to face soon and the use of hyper-dense small cells to solve data throughput issues.