What is a reserved cell? How to check if 3GPP cell is reserved?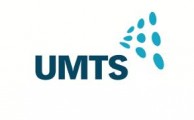 A cell is reserved if it is indicated as reserved in RRC System Information Block type 3.
Following exceptions to these definitions are applicable for UEs:
Camped on a cell that belongs to a LA that is forbidden for regional provision of service, and during emergency calls.
As an outcome of the manual CSG selection procedure the UE is allowed to access an acceptable cell which fulfils the cell selection criteria and is not barred or reserved for operator use for UEs not belonging to AC 11 or 15 and inform NAS that access is possible (for location registration procedure).
How to know if cell is reserved?
Use 3GPP Decoder to decode System Information Block 3 (SIB 3).
Check for Cell Access Restriction information element
Cell Access Restriction can have one of these set

Cell Reserved for operator use – Value can be reserved or not reserved
Cell Reservation Extension – Value can be Reserved or Not Reserved
Cell Reserved for CSG – Value can be Reserved or Not reserved