Either you are a 3G, LTE or LTE Advanced developer or a tester you will definitely love to have these free study materials and Webcast CDs from Agilent. If you do not know about Agilent, it is one of the biggest wireless test equipments manufacturer in the world.
Agilent is specialized in range of products staring from Oscilloscopes, Protocol Analyzers, Network Analyzers, Bit Error Ratio Test Solutions, EMI/EMC, Phase Noise, Physical Layer Test Systems and many other important test and debugging products.
This free study materials from Agilet includes
Posters on Mobile Computing Interfaces Architecture, Evolving Wireless Standards, Understanding the Intricacies of LTE, Ten Things You Should Know About MIMO.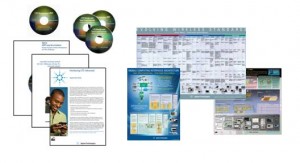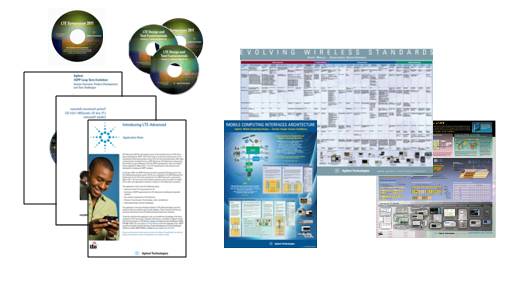 Free LTE Webcast CDs of
LTE Design & Test Fundamentals Volume 1

Addressing the Design & Verification Challenges of 3GPP LTE
Understanding SC-FDMA – The New LTE Uplink
LTE Protocol Primer • RF Measurements for LTE
LTE Protocol Control and Signaling

LTE Design & Test Fundamentals Volume 2

Ten Things You Should Know about MIMO
MIMO RF Measurements – Choosing and Using Tools
Taking LTE MIMO from Standards to Starbucks
LTE MIMO System Level Design and Test
Making the Journey from WiMAX to LTE
Addressing the Design and Verification Challenges of Cognitive Radio and SDR
Introduction to LTE Advanced

LTE Design & Test Fundamentals Volume 3

Completing LTE eNB Closed-loop Conformance Tests
Over-The-Air (OTA) Test Methods to Evaluate the Performance of MIMO Handsets
How to Verify the Data in Your LTE Downlink Signal
4G For Everyone: Extended RF Performance with Digital Pre-Distortion
Understanding Cross Modulation Effects in a Full Duplex LTE
Apart from that you can download App notes, Brochure and Software
MIMO in LTE Operation and Measurement–Excerpts on LTE Test
MIMO Performance and Condition Number in LTE Test
Measuring ACLR Performance in LTE Transmitters
Stimulus-Response Testing for LTE Components
Greater Insight into LTE Design and Test
Move Forward to What's Possible in TD-LTE Design & Test Solutions
89600 VSA Software Trial CD
Signal Studio Software Trial CD
Agilent gives two options for you to get these. Either you can download or Agilent will ship all these study materials to you without any charge.
Check the below link to download or order these useful LTE resources.
https://www.home.agilent.com/agilent/editorial.jspx?cc=AD&lc=eng&ckey=1326831-1-eng&nid=-33796.0.00&id=1326831-1-eng