The S1-based handover procedure is used when the X2-based handover cannot be used. These are some examples when S1-based handover can be used.
There is no X2 connectivity to the target eNodeB;
by an error indication from the T-eNB after an unsuccessful X2-based handover;
or by dynamic information learnt by the S-eNB using the STATUS TRANSFER procedure.
The S-eNB initiates the handover by sending a Handover required message over the S1-MME reference point. The EPC does not change the decisions taken by the S-eNB.
The availability of a direct forwarding path is determined in the S-eNB (based on the X2 connectivity with the T-eNB) and indicated to the source MME. If a direct forwarding path is not available, indirect forwarding will be used. The source MME uses the indication from the S-eNB to determine whether to apply indirect forwarding or not.
Intra-LTE Handover Using the S1 Interface Call Flow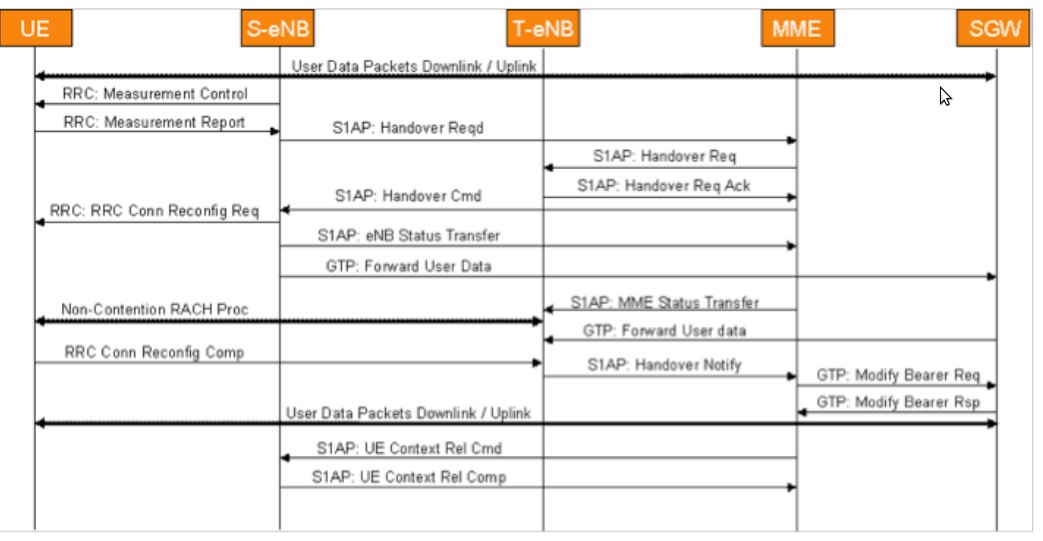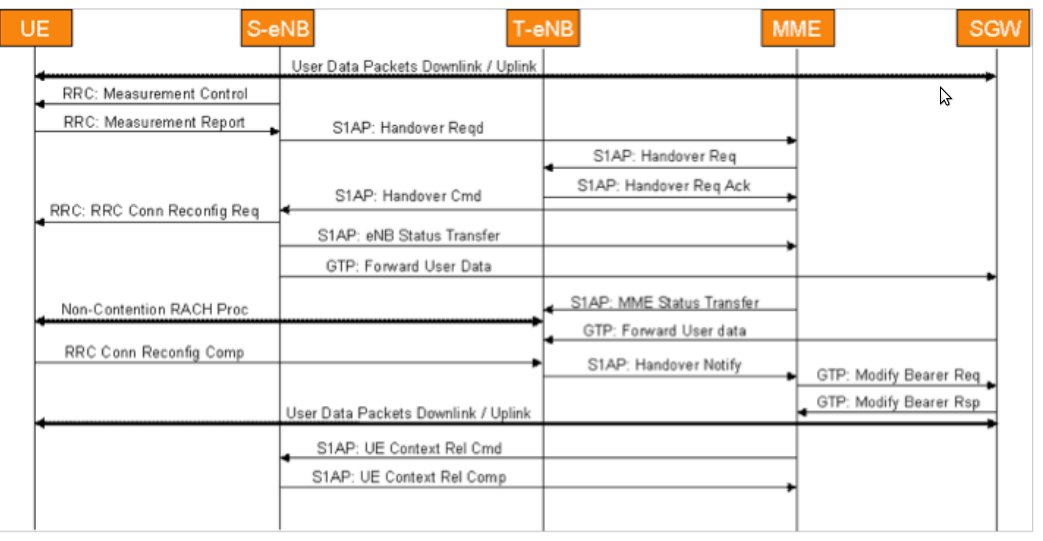 S1-based Intra-LTE Handover Description
Based on the MEASUREMENT REPORT from the UE, the S-eNB decides to Handover the UE to another eNodeB (T-eNB).
The handover procedure for Intra-LTE handover using the S1 interface is very similar to that of Intra-LTE Handover Using the X2 Interface, except the involvement of the MME in relaying the handover signaling between the S-eNB and T-eNB.
There are two main differences here:
No need for the PATH SWITCH Procedure between the T-eNB and MME, as MME is aware of the Handover.
The SGW is involved in the DL data forwarding if there is no direct forwarding path available between the S-eNB and T-eNB.
Once the Handover is complete, the MME clears the logical S1 connection with the S-eNB by initiating the UE CONTEXT RELEASE procedure.